Check Engine Light Diagnosis
Classic Lincoln of Columbia provides a full array of automotive services including check engine light diagnostic.
Lincoln Check Engine Light Service
For most drivers, the check engine light is a dreaded occurrence. The reason? Because there thousands of variables that can set this off, from faulty sensors to one of the most common that has been recorded: forgetting to put the gas cap back on tight. It's also something of note: if the check engine light comes on, one malfunction can set off another, and another, the classic chain reaction that most drivers dread and most mechanics shake their heads at. Bring your vehicle by soon as possible to get ahead of any of these problems and keep the vehicle running without headache and interruption. Visit our local Lincoln dealership today for great service and prices.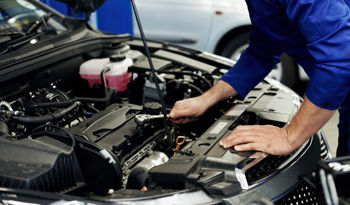 Classic Lincoln
177 Greystone Boulevard , Columbia, SC 29210
Serving
Columbia

,

Lexington

&

Sumter

At Classic Lincoln of Columbia, there are certified and ASE licensed technicians will know which computer accessory to hook up to the vehicle, which module to use to read the code, and how to discern it. And they will be able to give a person an adequate answer: if the repairs needed are immediate, or if there is something that can be done to save money, which everybody likes. Because our dealership is about building a relationship that will endure with our customers.
Check Engine Light Diagnosis
And another thing to remember about Classic Lincoln of Columbia, if there is a repair needed due the check engine light coming on, we take pride with the fact we only use OEM parts as opposed to any aftermarket parts. For those that don't know: OEM means "original equipment manufacturer", meaning we put the highest quality parts in your car for every job. Our professionals are not only knowledgeable, but take the time needed to account for every detail, especially when the check engine light comes on. Let us keep your help keep your vehicle on the road.