Tire Service
The wide range of service specials offered here at Classic Lincoln of Columbia are arguably unparalleled, and our standout reputation comes from the quality of our business statutes along with our hallmark repairs and services, which we invite you -new and returning customer alike - to come and take full advantage of today.
Benefits of Tire Alignment & Rotation Service
Extended vehicle life: If you routinely take care of your motor vehicle, it will last. Properly aligned tires ensure that your vehicle drives smoothly from point A to point B. You run the risk of damaging other components of your motor vehicle by neglecting your tires, which in turn shortens the vehicle's life.
Prevention of future mechanical problems: Misaligned tires may present a driver with a myriad of mechanical disruptions. These include anything from your brakes to your power steering.
Improved safety: It is generally unsafe to drive a vehicle without properly aligned tires. Your vehicle will have a tendency to swerve either way while driving, and will not ride smoothly. Misaligned tires present a safety risk, which in turn could cost you thousands of dollars in the event of an accident.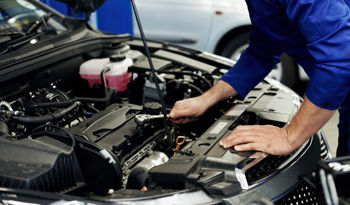 Classic Lincoln
177 Greystone Boulevard , Columbia, SC 29210
Serving
Columbia

,

Lexington

&

Sumter

Our professionally certified automotive technicians provide Classic Lincoln of Columbia with an irreplaceable aspect of unrivaled quality. Each of our technicians has undergone extensive studies in order to become certified experts in their brands, and they possess a wide range of knowledge--hands-on and textbook--that gives them the ability to perform the high quality work that they do. However, it is important to note that even though our technicians are qualified experts in their brands only, they are more than capable of performing services on vehicles of any make, model, style, year, or brand.
Lincoln Tire Service
Our certified automotive technicians perform quality work, and with quality O.E.M. (Original Equipment Manufacturer) parts only. Original Equipment Manufacturer parts come directly from the manufacturer, and are made solely for your brand of motor vehicle. Call or pay us a visit here at Classic Lincoln of Columbia. See what feature service special we are currently offering and take advantage of it today near Lexington and Sumter.